My name is Marianna Avery; I wrote the "Soroka: Russian for Kids" course.
I was born and raised in Russia. I moved to the United
States in 2011. In the U.S. I first worked as a translator, was certified as a
medical interpreter and was pursuing my certification in the court.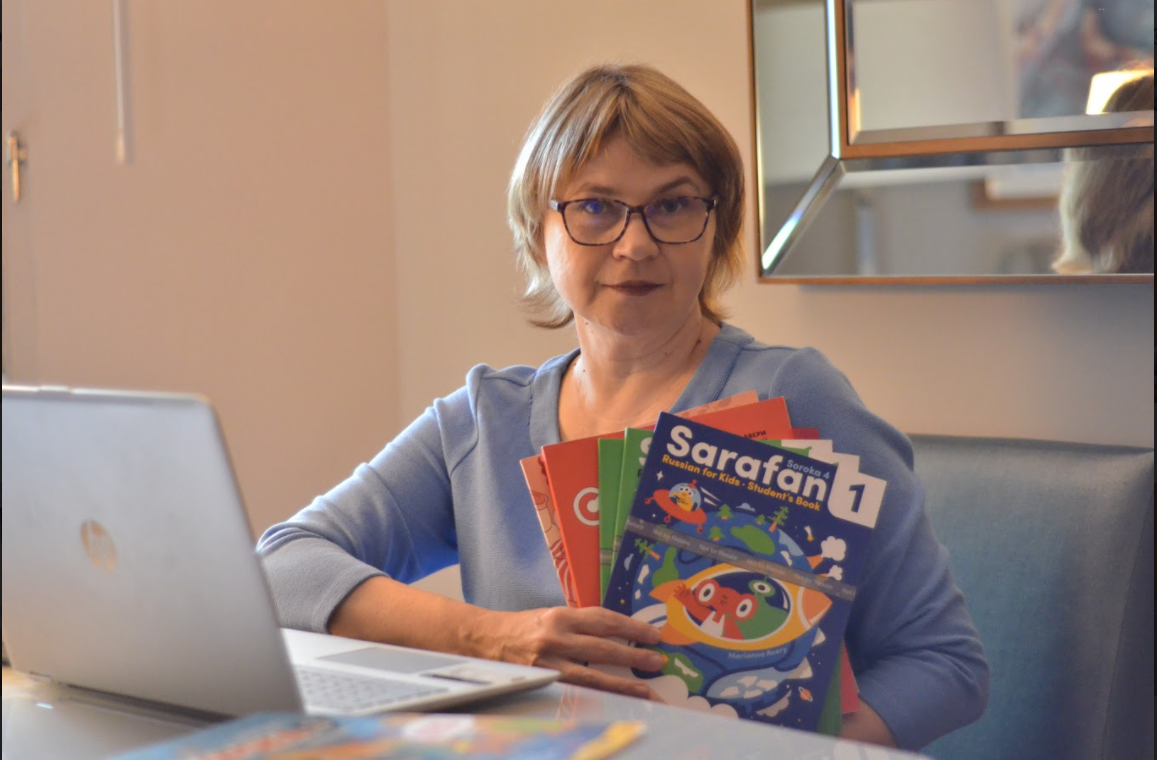 I started to teach Russian to my American friends and their children but I could not find a book that suited my needs and was tailored for young Americans. That is why I decided to write it myself.
I did it with the help of a wonderful artist, Irina Kravtsova, who illustrated the book.
"Soroka 1" was published in 2016 and became popular. In 2017, "Soroka 2" was ready and launched in the market, then "Soroka 3", and finally "Sarafan 1" was launched in 2020/
Now I am a naturalized U.S. citizen. I live in New Orleans, Louisiana, and keep writing books.