There is a new question in the mail: What should be done here on Page 9 in the Activity book of Sarafan 1?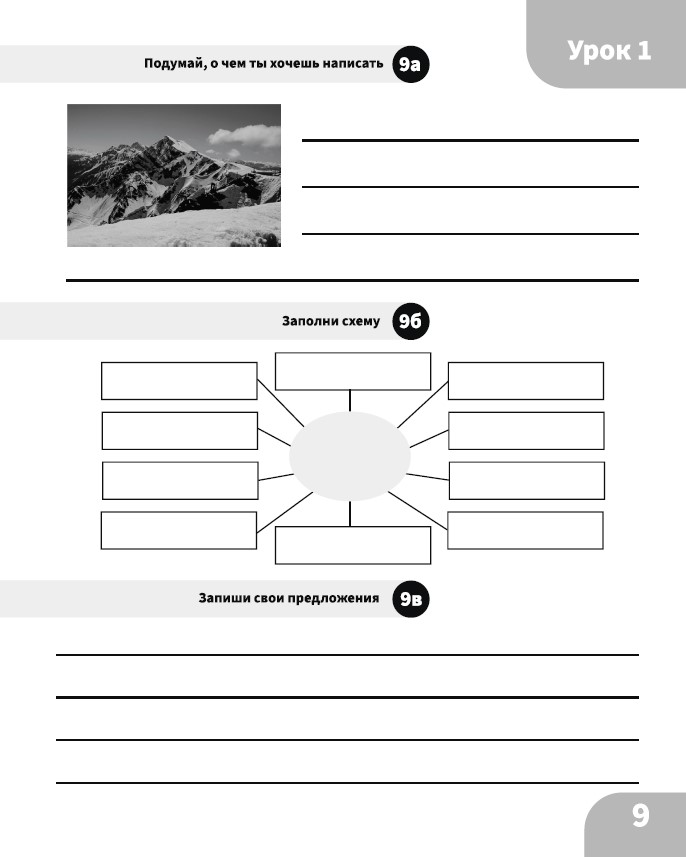 First, let's see what the Teacher's Book says. In the course, we have a matrix of learning designed to conduct all the lessons from the Activity Book and the Student's Book of Sarafan 1. Thus, we read the instructions and it turns out that we should start our work with a picture from Exercises 8 and 9 in the Student's Book. We scrutinize it, note some interesting details, and answer the questions from Exercise 9. Later those questions and responses will serve as the basis for further work on Exercise 9 in the Activity Book.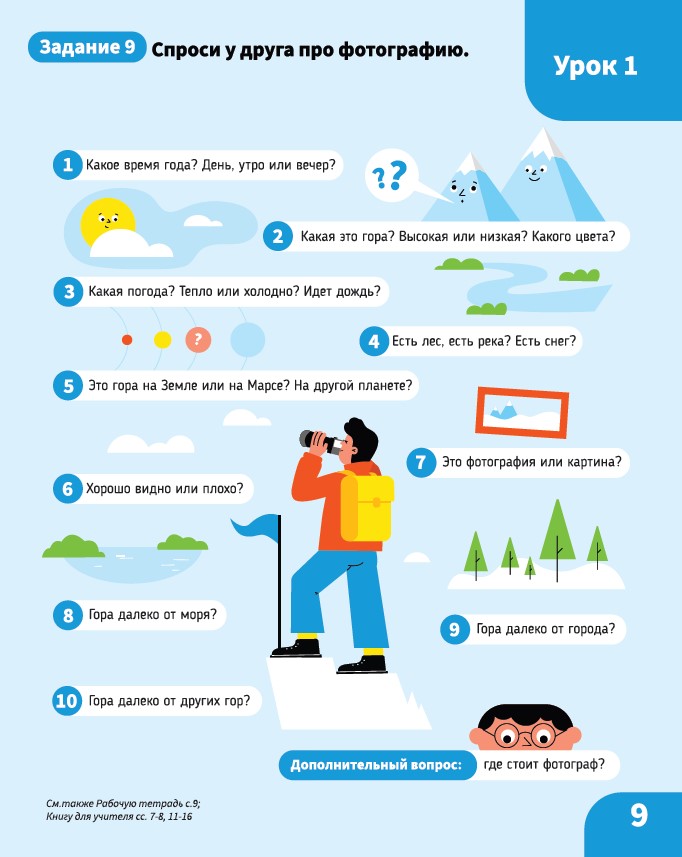 Why don't we have keys to these assignments? We don't have them because these tasks refer to creative work; here students apply the material they remembered and master the knowledge they gained. Answers can vary significantly in these tasks.

When I was writing the Sarafan book, I assumed that my students should first complete Soroka 3. Because Exercise 9 in Sarafan 1 is exactly the same as we did in Soroka 3, I propose to get back to the Student's Book and Activity Book of Soroka 3 so that we can refresh our memory.


So, we go back to Soroka 3 and see that from the very beginning of the Activity Book, students write lists. This is the first stage that prepares them to make a short text.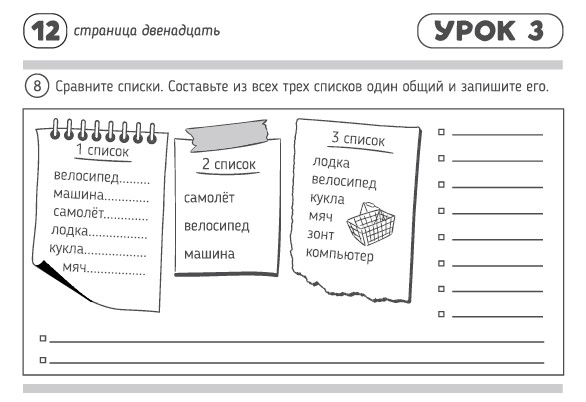 On Page 28, we start to apply the scheme for the first time. We look at words and cross the odd ones out.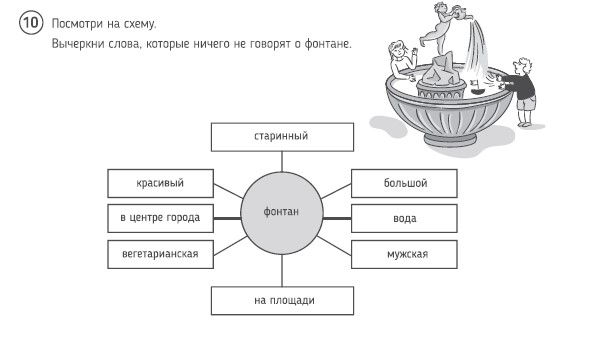 On Page 32, Lesson 8: Now the scheme contains the gaps, which we need to fill in independently. But, as we have seen a short text in the upper part of the page, we already have an idea of what it should look like in the following exercises.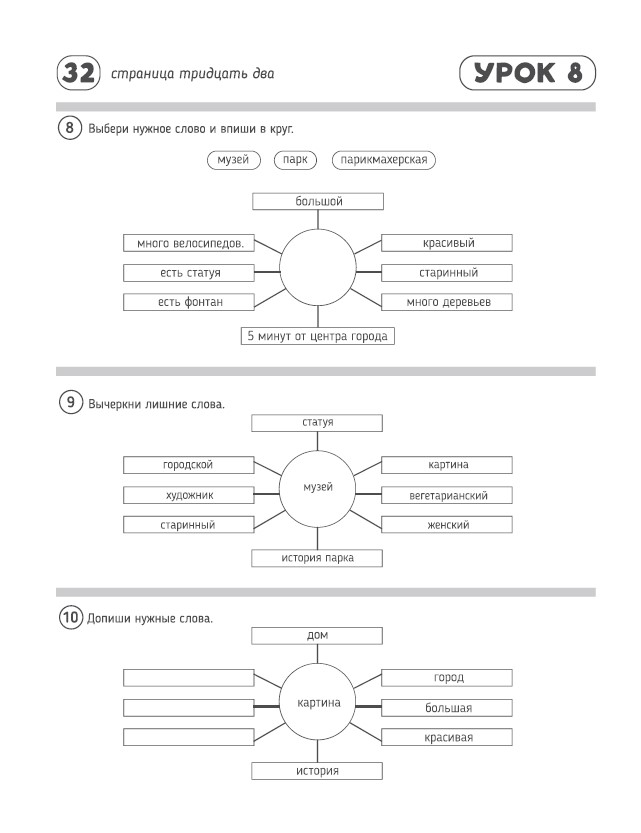 On Page 40 of the Activity Book, the scheme looks the same as in Sarafan 1. Here, we describe the picture from Page 6. We watch carefully, decide what we are going to write about and get down to work. As in any creative work, various answers are possible since each student performs it at his own discretion. Students can describe the exercise, or a man in the picture, or the situation. Here we learn to make short sentences, which we will further merge into one text.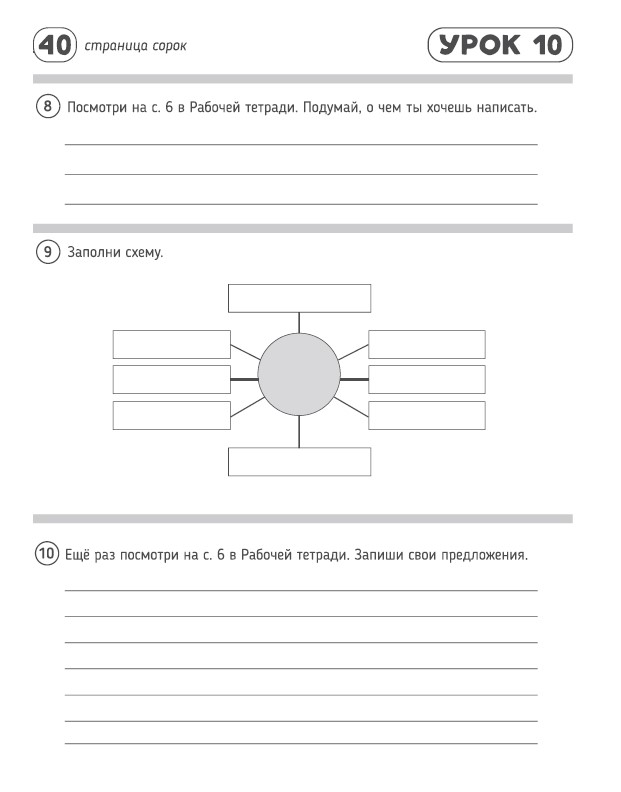 I hope I have answered all questions concerning the exercises in the Activity Book. If there is anything you would like me to cover, you are welcome to comment below.
All the best!