"My son is 5 years old. Can we use the 'Soroka' course with him?" a parent asked me in an email.
It depends on how well the boy knows Russian, since there are 5-year-old children who speak Russian fluently and don't need the Soroka course.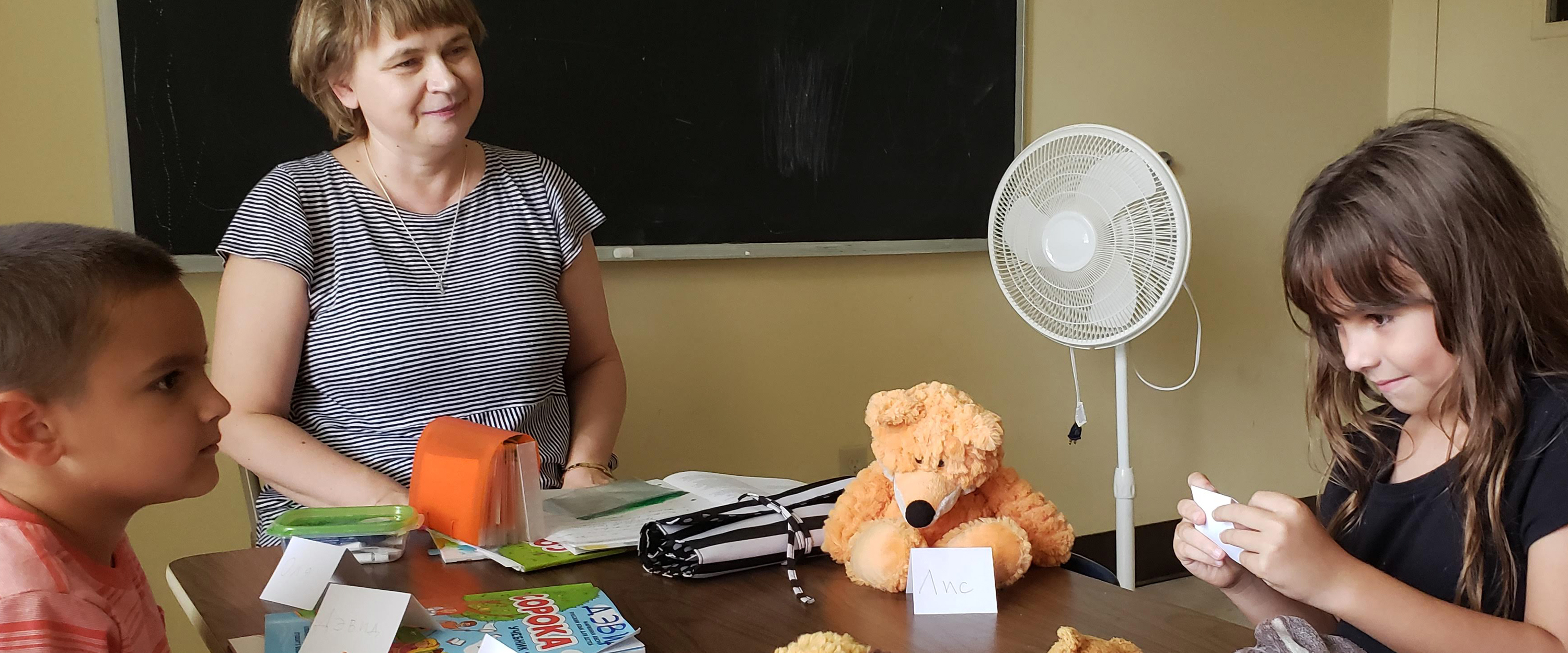 "My son doesn't speak any Russian," another parent emailed me. "We would like him to learn the language. Can we use 'Soroka'?"
Yes, you can. The Soroka course is written for children who don't speak Russian or for children who speak very little.
"Can we start from 'Soroka 2'?"
yet another parent asked.
No. You should start from "Soroka 1." If it's too easy for you, it will be a good review. However, very often when you start with "Soroka 1," you'll find some issues or errors speaking the language that weren't noticed earlier. Therefore, you should start with "Soroka 1."
Still another parent emailed,
"We study two hours a day, once a week. I don't see any progress."
I would recommend studying two to three times a week, 30 to 40 minutes each time. It is much easier to organize, and it will be easy on your child.
Yet another parent wrote, "We have piano lessons and soccer practice.
How should we introduce Russian lessons?"
It's easy to do. You need to add Russian lessons into your schedule. Even if you don't go to any Russian school, you have classes with the mom and you add Russian lessons into your schedule like any other subject. For example, you have piano lessons on Tuesday at 6 p.m. and soccer practice on Thursday at 4 p.m. So you add Russian lessons to your calendar on Monday at 4 pm.
"Should I conduct a lesson if my child is tired, overwhelmed or sick?"
inquired one parent.
If your child is sick, it's up to you. I would put a sick child in their bed. As for a tired or overwhelmed child, I wouldn't cancel any lesson, I would just simplify it: Instead of reading exercises, I would sit and talk, look at some pictures, photos, sing a song — i.e., I would keep the lesson in my calendar without moving it or canceling it.
But definitely modify the lesson to make it easy on a tired or overwhelmed child. Next time when the child is not overwhelmed or the child has had some rest, you can conduct a proper lesson such as reading some text with grammar exercises; exercises for speech development; or whatever you want.
I hope these responses to parents' emails have answered some primary questions. If there is anything you'd like me to cover, please comment below. Here is the link to the video with English subtitles on this subject. All the best!