I once mused online about how the teacher's books for my "Soroka" course could help us teach Russian to students. And I was impressed with a comment someone made to my musings.
One mom wrote: "I am a parent. I am not a teacher."
In the Teacher's Books, I write in detail about what and how to teach, and the order we follow.
If you go to my website and click on "Look Inside" of the "Teacher's Book" for "Soroka 1" and start reading, everything is clear with warmups and endings of the lesson, but then you start having questions. For example, you read the following:
"Books are closed."
Teachers immediately ask a question: "What do I do now?"
Everyone is so used to working with books, opening them and looking at them; but now the books are closed. However, if you continue to read the Teacher's Book you will understand that something interesting is starting now. The teacher starts counting little objects, which she brought with her.
She counts pencils, buttons, beans, chips, little toys, books; so the teacher starts counting and children slowly join her. Students repeat counting after the teacher, therefore we begin with listening.
The Teacher's Book continues: "Next phase. Write numbers from 1 to 10. Students are repeating while you are writing."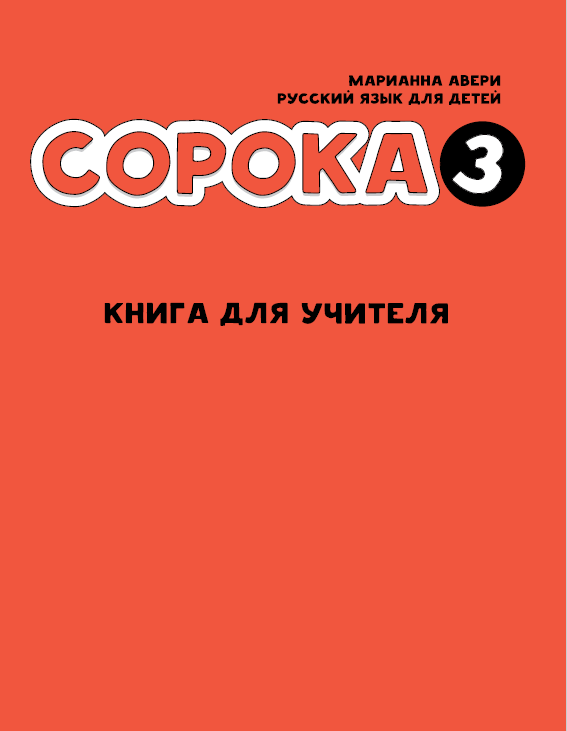 The most important thing here is that books are closed, students listen to their teacher counting and repeat after her. And you can learn about this process only from the Teacher's Book, since there are no other ways to learn it.
Next time, I will talk more about how the Teacher's Books are an important component of the "Soroka: Russian for Kids" courses.
You also can watch my video about the Teacher's Book on my YouTube channel. English subtitles are available.